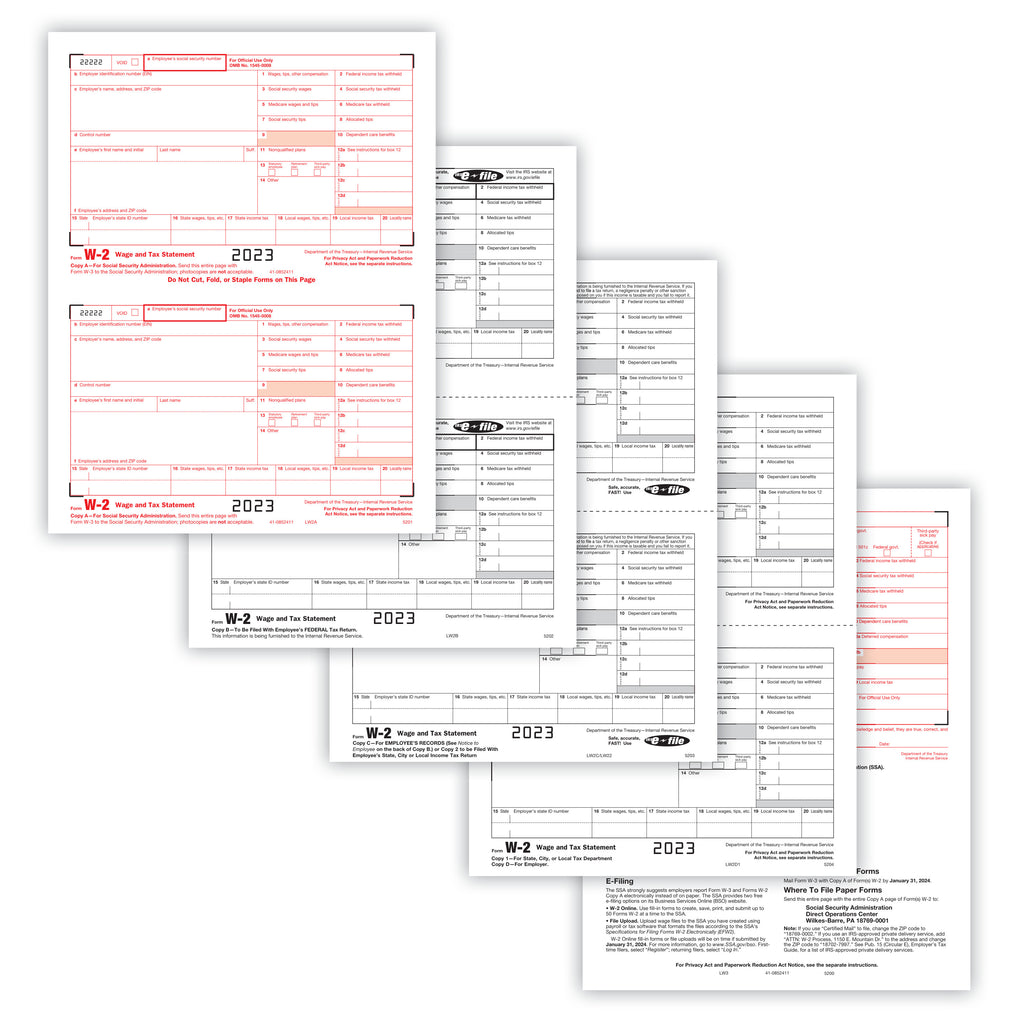 W-2 Set, 4-Part
$ 0.85
W-2 Tax Form Laser Set 4 Part (Copies A,B,C,D)
Tax form 95214
Tax form 5645
Minimum order 50.
This 4-part prepackaged Laser W-2 set includes copies A,B,C and D. Each copy is packaged individually, not collated.
W-2 4-Part Pre-Packaged Convenience Set (50 employees)
For use with envelope DWCL or self seal envelope DWCLS.
Note: format is set for 2 employees per page (i.e. - a package of 50 is enough for 100 employees).
Transmittal W-3 form included with each set.
Also known as Greatland Tax Form W2TRADS405 and Sage tax form LW2SET4.
Related Products