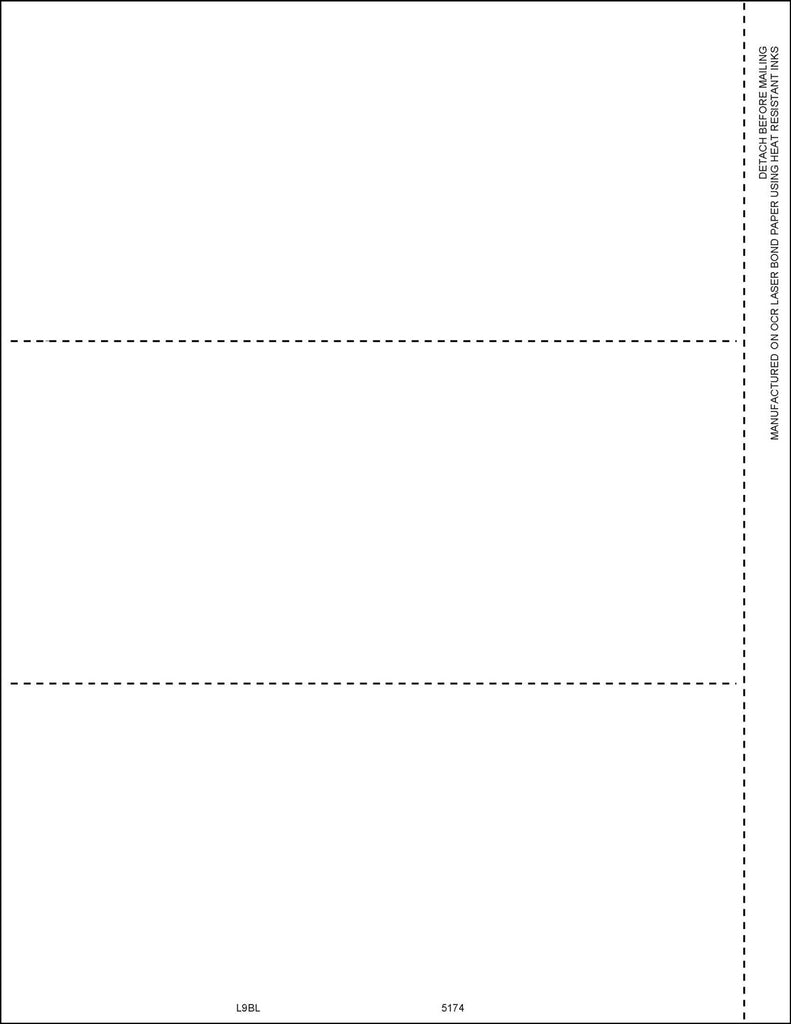 1099/W-2G Blank, 3-Up Horizontal, Stub, Perforated
$ 0.56
1099 Blank 3UP with Side Perforation - Laser
Tax form L9BL
Tax form 5174
Minimum order 50. Quantities are per form, not per sheet.
For the reporting of 1099, 1098, 5498.
3UP format.
Laser Blank 1099 form with no backer. Two horizontal perforations divide the sheet into 3 equal sections. One vertical stub perforation on one side.
Without instructions.
For use with envelope DWM3.
Also known as Greatland Tax Form B99PERF05.
Related Products