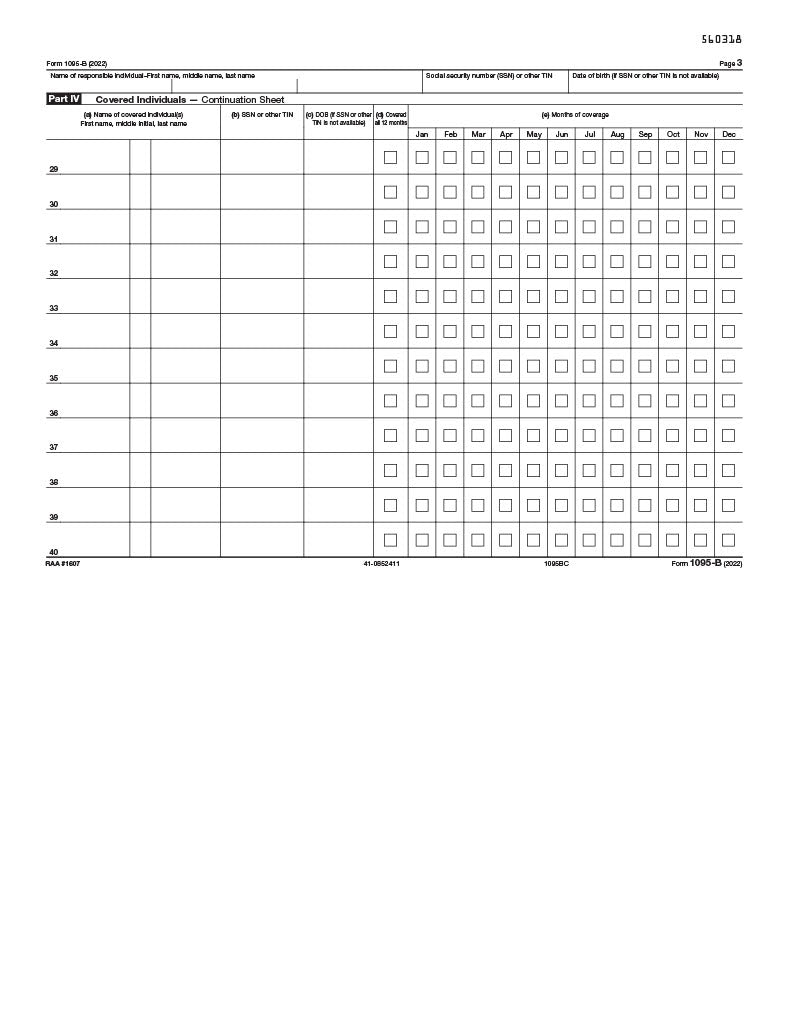 1095-B "Employee/Employer" Health Coverage "Continuation"
$ 1.04
1095-B ACA Health Coverage - Continuation - Laser
Tax form 1095BC25
Minimum order 50.

Form 1095-B-Continuation is used to report certain information to the IRS and to taxpayers about individuals who are covered by minimum essential coverage and therefore are not liable for the individual shared responsibility payment.
This form is a continuation of form 1095-B.
For use with envelope DWMR.
Also known as Greatland tax form B95BHPREC05.
.
Related Products