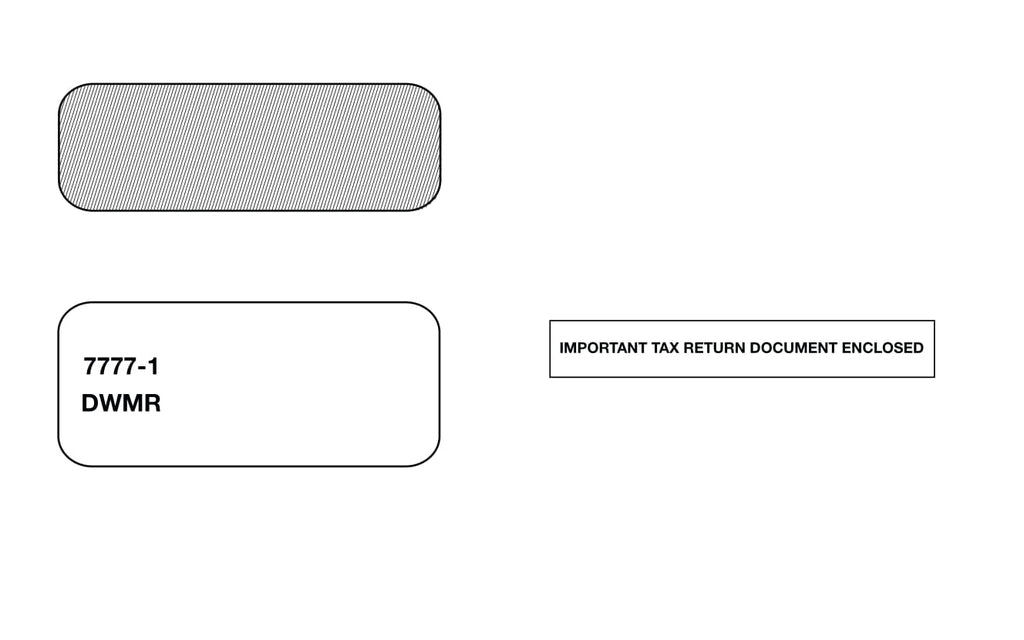 Double Window 1099 Envelope (DWMR)
$ 0.49
Double Window 1099 Envelope (DWMR)
Envelope DWMR
Envelope 77771 or 7777-1

Minimum order 50.
Double Window Envelope for 1099MISC, 1099R, 1099B, and 1099DIV.
Envelope Size: 5-5/8 x 9
Top Window Size: 3-3/8 x 1-1/8
Bottom Window Size: 3-3/8 x 1-7/16
Top Position 1/2 from left 3-3/4 from bottom
Bottom Position: 1/2 from left 1-1/2 from bottom
Also known as Greatland envelope RDWENV05

For a self-seal version of this envelope - click here.

Related Products