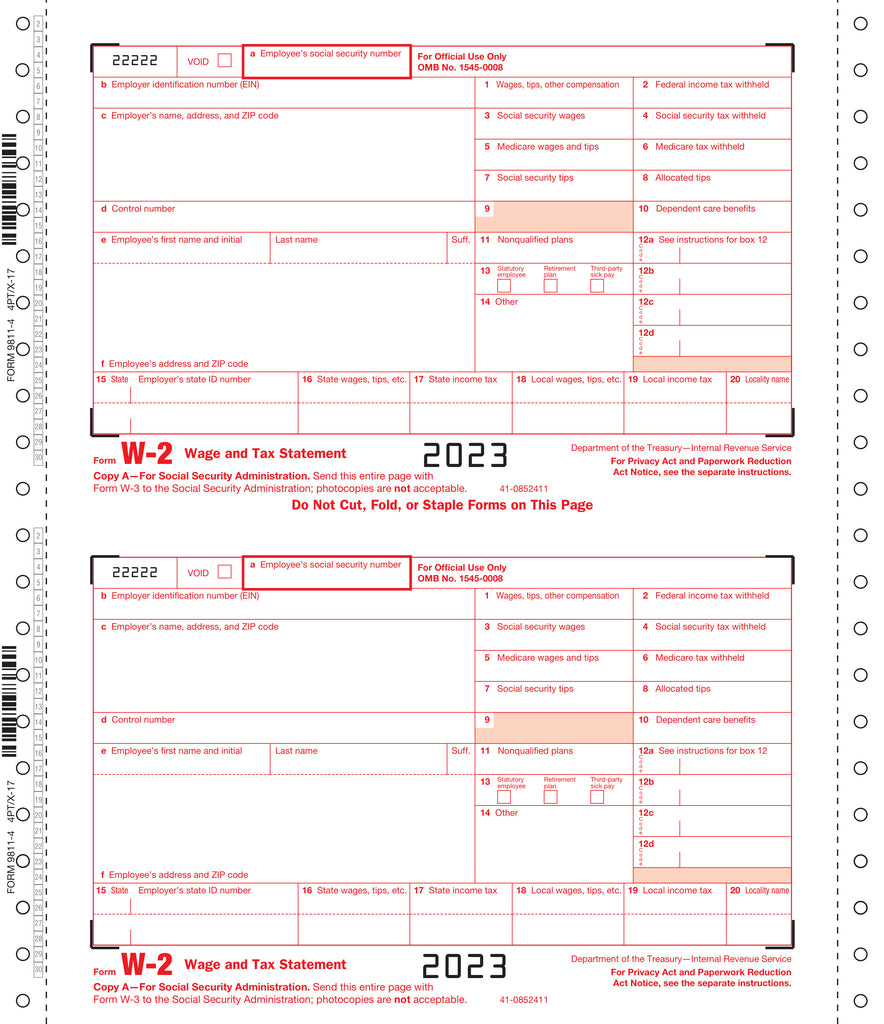 W-2, 6-Part, 1-Wide, Carbonless
$ 0.58
W-2 Tax Form One-Wide Carbonless 6 Part
Tax form LX18
Tax form 98116
Minimum order 50.
Form W-2 1-Wide is our most popular form because of it's construction and versatility. It can be used on Data Processing Computers, Mini Computers (see Twin Sets) and typewriters.
This 6-part W-2 set includes copies A,1,B,C,2,D.
Carbonless, Continuous
For use with envelope DWCL or self seal envelopes DWCLS.
Overall Size: 9.5" X 5.5"; Detached: 8.5" X 5.5".
Also known as:

Greatland Tax Form CW2056
tax form 2175862
Related Products