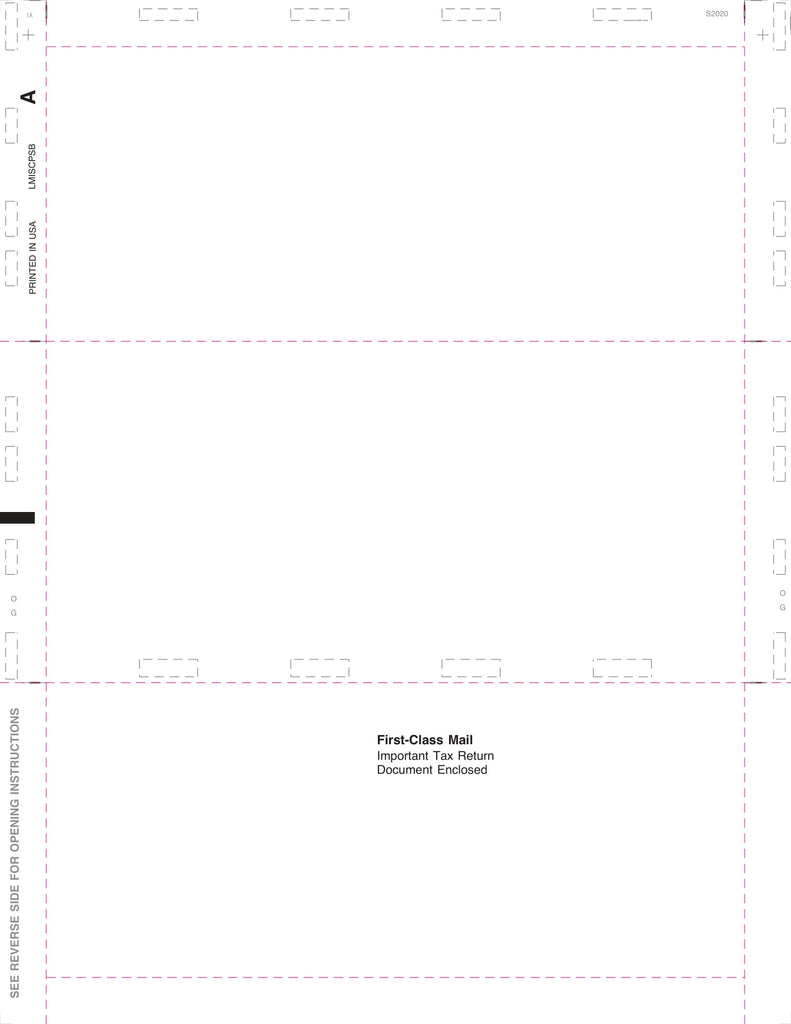 1099-NEC Blank, w/Backer, Z-Fold, 11" (500 Forms)
$ 0.21
1099 NEC Blank Pressure Seal w/Backer - Laser
Tax form NEC5501
Tax form NECPSMISC
Minimum order 500.
For use in reporting nonemployee compensation of at least $600 in:
Services performed by someone who is not an employee (including parts and materials);
Cash payments for fish (or other aquatic life) that the company purchases from anyone engaged in the trade or business of catching fish;
Payments to an attorney, including a law firm or other provider of legal services;
Any person from whom the company has withheld any federal income tax under the backup withholding rules, regardless of the amount of the payment.
Note: 1099-MISC - NO longer used for Non-Employee Compensation. If you typically file any 1099-MISC forms (with Box 7 completed), you will need to file Form 1099-NEC for tax year 2020. Data currently reported in Box 7 (Nonemployee compensation) of Form 1099-MISC for tax year 2019, will be required to be reported in Box 1 of Form 1099-NEC for tax year 2020.
1099 NEC Blank Face/Backer
Pressure Seal
Size: 11"
Related Products