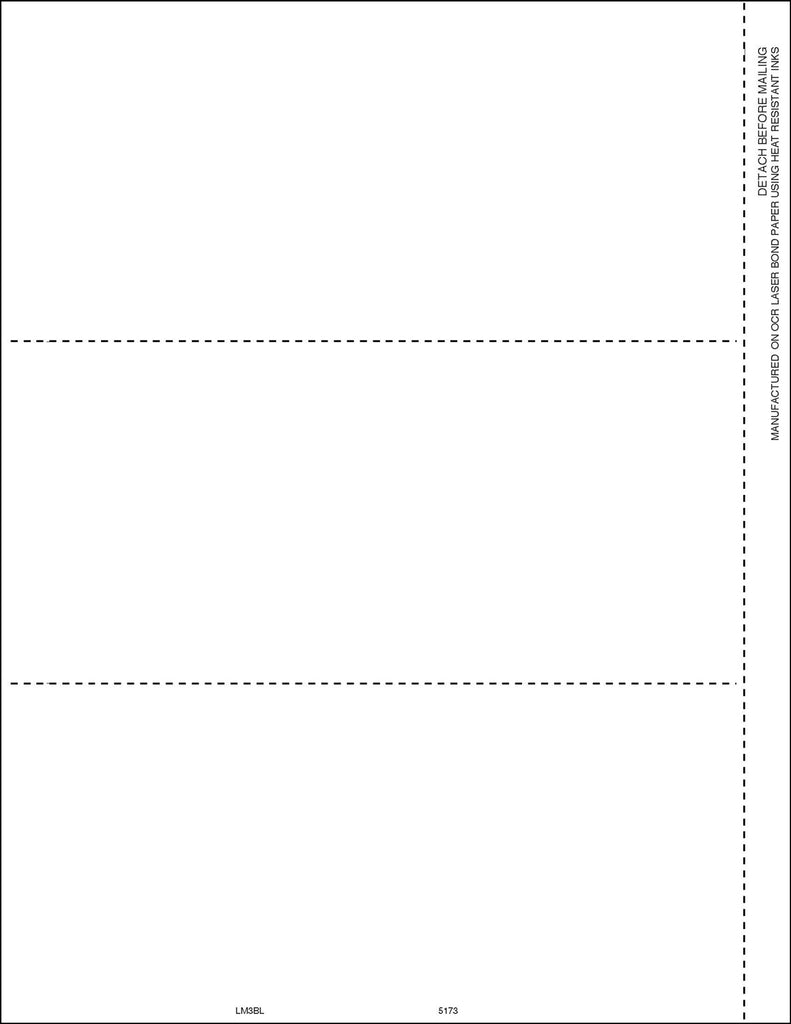 1099-MISC Blank, Copy B & C, 3-Up, w/ Backer
$ 0.56
1099 Blank 3UP
with Miscellaneous B/C backer

 - Laser

Tax form LM3BL
Tax form 5173

Minimum order 50.

For the reporting of 1099 MISC.

3UP format.

Laser Blank 1099 form with Miscellaneous B/C backer. Two horizontal perforations divide the sheet into 3 equal sections.

Use this blank laser paper for printing recipient Copies B, B and 2 for the 1099-MISC form. Recipient instructions are printed on the back of the top two panels.

For use with envelope DWM3.

Also known as Greatland Tax Form B99PERMI05.
Related Products