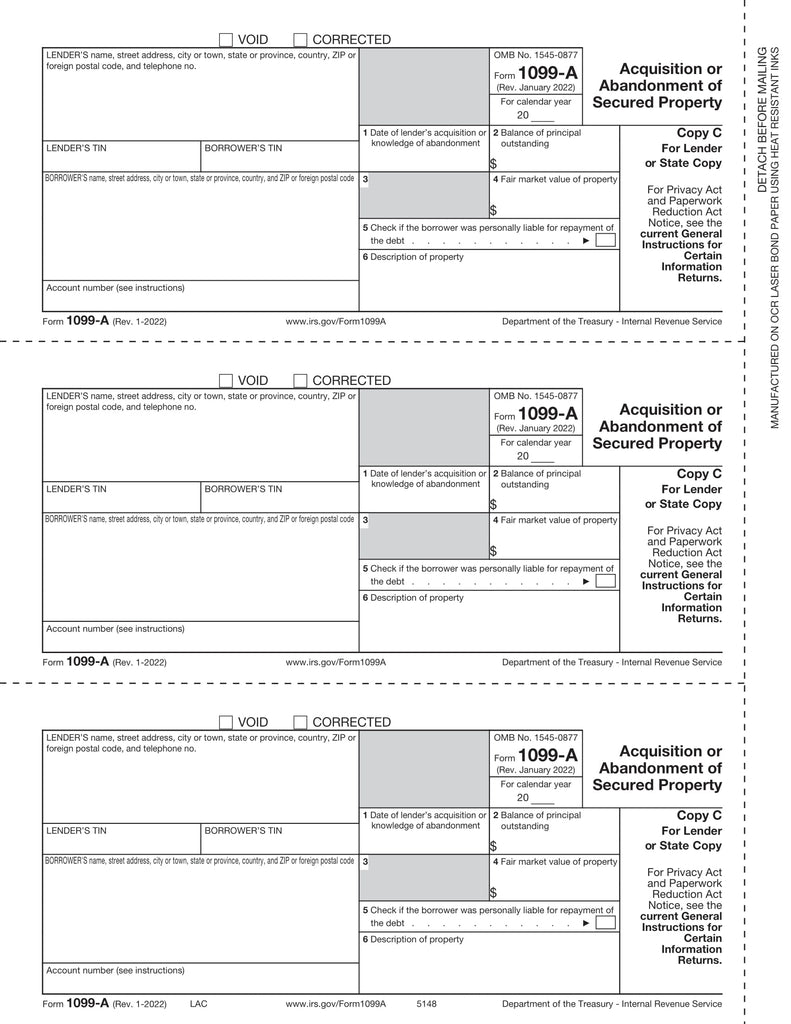 1099-A, 3-Up, Lender or State Copy C
$ 0.56
1099-A Tax Form Copy C/State - Laser
Tax form LAC
Tax form 5148
Minimum order 50.
Information Return for Acquisition or Abandonment of Secured Property, for each borrower if you lend money in connection with your trade or business and, in full or partial satisfaction of the debt, you acquire an interest in property that is security for the debt, or you have reason to know that the property has been abandoned. You need not be in the business of lending money to be subject to this reporting requirement
Copy C/State.
Laser.
For use with envelope DW19W or self seal envelope DW19WS.
Also known as Greatland tax form BAPAY05.
Related Products